Product News
---
Posted On 02/28/2014
Cindy's Throws is excited to announce a NEW and Exclusive Design in celebration of 23 years of business. Titled: "Such a Time as This John 3:16-18." Cindy decided to design a throw from a drawing that was given to her by a friend. She gives God the Glory for He owns Cindy's Throws and has given her the honor to steward His business. The throw speaks for it self and carries a beautiful story. If you wish to know the story behind the design please send us an email. Cotton throw blankets are 100% cotton made in the USA. Make it even more personal by having the throw personalized with a loved ones name or yours!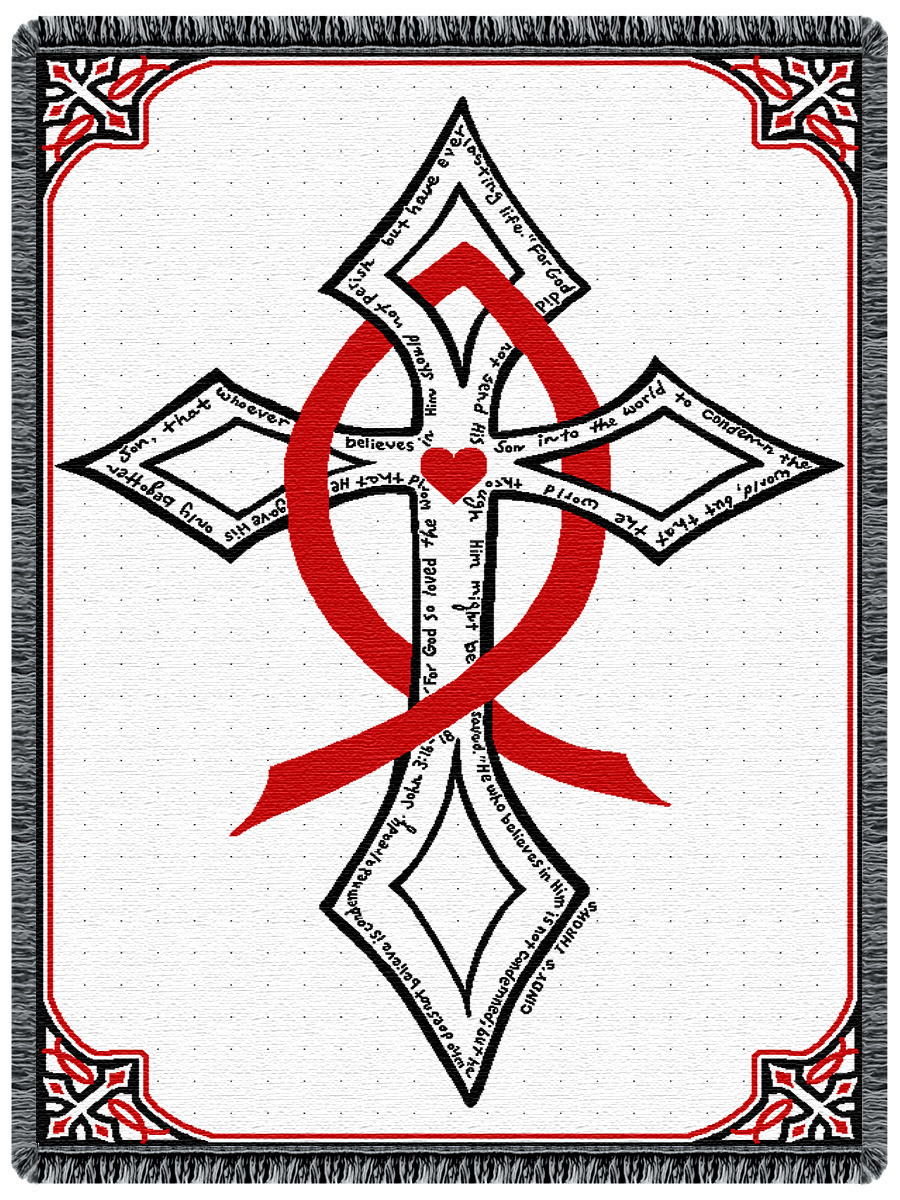 Keywords:
Product News
,... [
+
]
Related Blog Entries
Recent Blog Entries
DELAYED Deliveries Due To Weather » - DELAYS with deliveries due to weather! UPS, FedEx and United States Postal Service is closely monitoring the impact of snow, ice, and freezing rain, causing service delays in the Southwest, Southeast, and Mid-Atlantic regions of the United State ...
«Winter Weather Impacting Deliveries in the Southeast - Delay with deliveries: UPS, FedEx and Postal are being impacted by the major winter storm that is bringing snow, freezing rain and sleet to the southeastern U.S. including areas of Georgia, Mississippi, North Carolina and South Carolina. While contin ...