Product News
---
Posted On 10/15/2012
A customer sent me an email with this jpg attached. I thought it was such a cool idea I wanted to share it with you. Hopefully it will bless you as it has blessed us at Cindy's Throws. ~Cindy~
I have just ordered 2 more Holiday throws to add to my Christmas decorations, Adoration of the Magi, and a Simple Tree. I make a stand with plywood and clip the throws to them, and shine a flood light on them. They are a beautiful and different. I am sending you some pictures of them from last year feel free to post the pictures on your web site. I can not wait to display the new ones this year. Thanks again and God bless, Mark Irwin Statesboro, Ga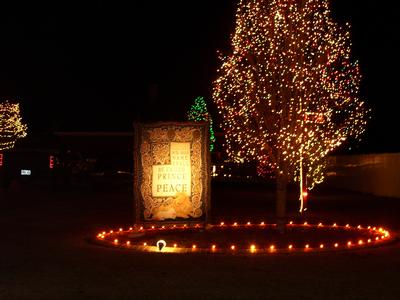 Keywords:
Product News
,... [
+
]
Related Blog Entries
Recent Blog Entries
Personal Note From Cindy » - I've been thinking for days of all the things that I'm thankful for, like my wonderful husband, incredible children, family, friends, health, church, CindysThrows.com, circumstances and stuff….. My list of countless blessings, as I ...
«Shop Savings ~ Save Time - Did you know that we've got you covered here at Cindy's Throws? Did you know that there is NO sales tax in the state of Montana? Did you know that you save on shipping costs when ordering multiple throws? Did you know that you ca ...