Denali Special Discounts Comfort MicroPlush ® Throw Blankets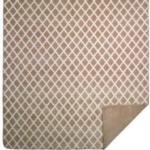 Denali Special Discount. The Denali collection is always evolving, striving to maintain an inventory of relevant products that our customers fall in love with. Here is where you'll find items that Denali recently discontinued in order to stay on top of design trends and make room for newer patterns.
While these blankets are offered at a discount, inventory is moving quickly, place your order promptly before these designs are no longer. Denali ® throws by Monterey Mills add warmth, comfort and beauty to your home. Denali throw blankets are softer and warmer than any other fleece blankets. Microplush is a hi-tech pile fabric knitted with a very fine denier acrylic fiber making it light, soft and comfortable. Denali throws are fondly mentioned as the Cadillac of throws! Denali's are machine washable & tumble dry. An American classic made in the USA.
---
Denali Special Discounts Comfort MicroPlush ® Throw Blankets